Hanoi Transfer Service ( HTS Tour ) also offers motorbikes and bicycles for rent. If you wish to hire a motorbike, scooter or bicycle, we are the place to come to. Although we don't offer any bike tours ourselves, we will give you the basic information, provide maps and point you in the right direction. Vietnam is a wonderful country, full of many great places to visit, and with beautiful scenery that many tourists miss. It is a lovely way to see the country, to leave the beaten tracks of mass tourism behind and adventure to places where you will undoubtedly be welcomed as a tourist. Many villagers do not see many foreigners, welcome those who venture to their districts with beaming smiles. You should never be worried about your personal safety when venturing to the countryside as our country folk and villagers will be so happy to see you, the only thing is finding time to stop and drink green tea with them.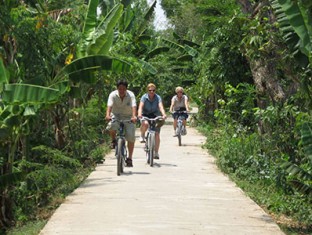 Bicycles are a cheap and easy way to see our townships and close surrounds, and they offer you the opportunity to see the country, stop at will and to meet many inhabitants. You will be very surprised at the reception you receive when cycling as you have gone out of your way to encounter them, and they will appreciate your efforts. Just hop on your bike and start pedaling. Maps and information will be available to get you on your way.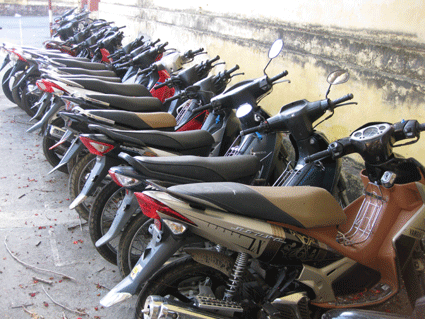 We have many different motorbikes, scooters and bicycles for rent. Please come to our office in the Old Quarter at 21 Ma May Street,Hoan Kiem Dist,  and talk to us about your plans. We will soon have you on your way, complete with maps and information to assist you with your plans.
Motorbike and bicycle rental
Average rating:
2 reviews
Nov 29, 2015
bike
hi

m rabby from bangladesh. i like rent a scooter for 5days.can u infrom me about da price for per day it cost and other detail..

regards ..

rabby
Oct 4, 2015
Renting a Vespa PX
Hello,

I' d like to rent a Vespa PX for 10 or 12 days : do you have this scooter for rental ?

Best regards
Thank you for contact us, Ms Alice will be contact you via email