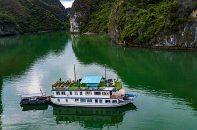 We realized, it's over and crowded by 500 boats on the route. Make something so difference. Azela Cruise! we found it and take you on the quietly and charming through Ha Long Bay till Lan Ha Bay – Deep in Natural of emotion way.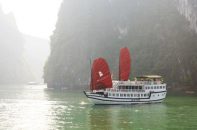 Bellezza Cruises was launched in May 2018, with two beautiful wooden boats of 10 and 11 cabins.
Cruising with Bellezza Cruises, you will be experienced a wonderful time on the unique bay, expressed yourself, spent more time with your companions and never forget these sweet memories.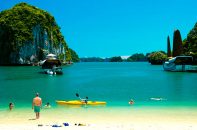 13h00: Check-in your cabin. Enjoy fresh seafood lunch. The cruise will escape crowded Halong bay, keep sailing toward Lan Ha bay & Bai tu long bay where less touristy, quiet & cleaner than Halong bay.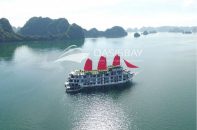 Built in 2011, Halong Party Cruises is a distinct addition to Halong and a smart choice for travelers. Only 175 Km away, this 3-star floating hotel can be easily accessed from the airport. A well-kempt environment and its proximity to Bai Chay Tourist Wharf, Bai Chay Beach, Bai Chay Bridge gives this floating hotel a special charm.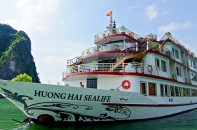 Huong Hai Sealife Cruise Ha Long with 26 luxury guest cabins at 5 star service level is the best choice for travellers to Halong bay with the expectation of high-end facilities, professional services