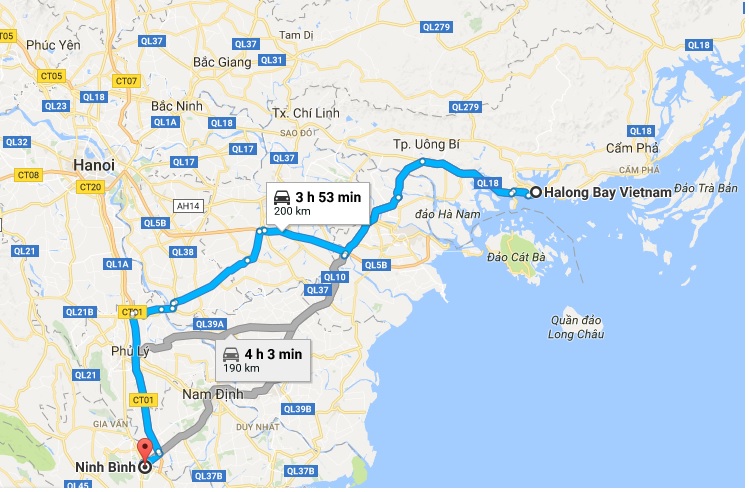 From Ninh Binh to Halong is 200 km take about 4-4.5 hours
From Ninh Binh to Hai Phong is 130 km take about 3 hours.
1 way
04 seat
07 seat
16 seat
Ninh Binh to Halong
85 USD
95 USD
130 USD
Ninh Binh to Hai Phong
75 USD
85 USD
120 USD
Price per car not to person
(All prices include fuel, parking fees and fees for driver)
Usually, there are 3 kinds of vehicles: 4-seater cars for maximum 2 passengers, 7-seater for maximum 5 passengers and 16-seater for maximum 10 passengers. ( this to allow room for your luggage ).