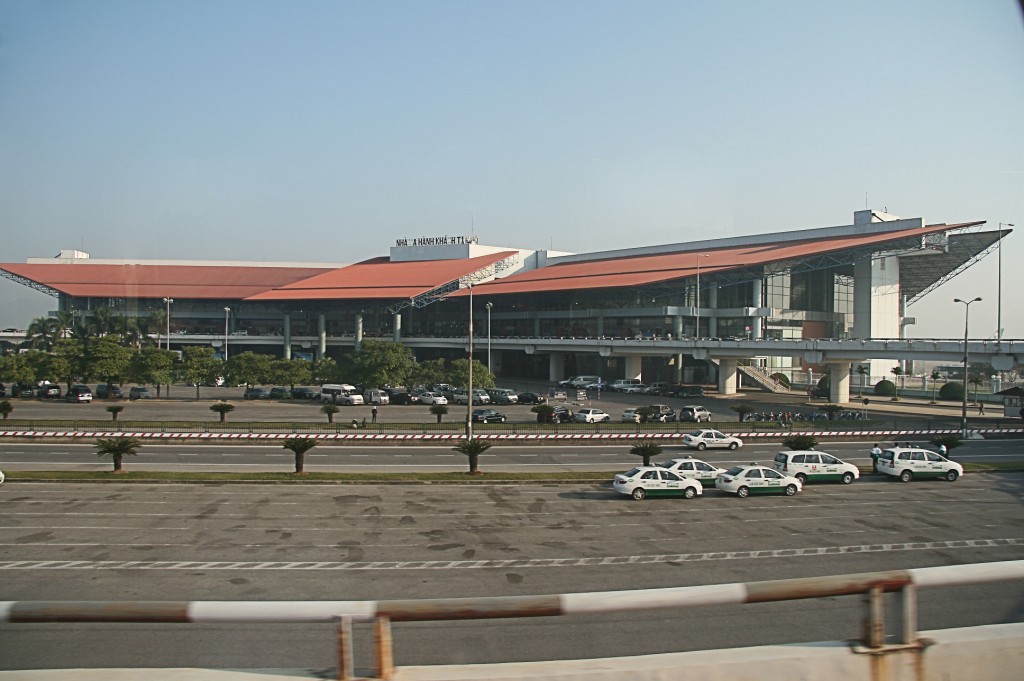 Hanoi International Airport or Noi Bai International Airport (HAN) located 28 miles north of  Hanoi City Center.
The first floor of the airport is the arrival lobby and has a check-in area for Jetstar Airlines. You can find currency exchange booths, airport taxi services and information booths on this floor. There are only 2 arrival doors- one for domestic and one for international flights.
The second floor has departure gates and check-in areas for all airlines except for Jetstar. Boarding gates from 2-5 is on the far left of the airport and boarding gates from 6-10 is on the far right. In the middle and near the elevator is the border police control door. The custom declaration form has been abandoned for all outbound travellers as of September 2010.
The airport's top floor has several restaurants and bars that serve breakfasts, lunches and dinners. The food is decent and inexpensive but do not expect an international selection.
From Noi Bai Airport to city center
Taxis are well regulated as you step out of the airport. The fixed rate from the airport to city center is  (about US$16) and you can request for a drop-off at your hotel ($12). Please contact us
Noi Bai airport taxi
Average rating:
1 reviews
Aug 24, 2019
Fantastic service
We have used Hanoi Transfer Service for multiple tours, Hanoi to Halong, Halong to Ninh Binh, Ninh Binh to Hanoi and fram Hue to Hoi An. Ms. Jolie Nguyen really went out of the way to help us, we had to change our plans due to a hospitalisation but she always answered emails promply, we have been very happy with her services. Also the mentioning of taxi scams in Hanoi is very real, we took a street taxi for a short trip in Hanoi and the driver said it's on the meter but the meter just counted like crazy. Book your trips through a reputable company like Hanoi Transfer Service. Thank you again Jolie!