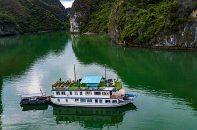 We realized, it's over and crowded by 500 boats on the route. Make something so difference. Azela Cruise! we found it and take you on the quietly and charming through Ha Long Bay till Lan Ha Bay – Deep in Natural of emotion way.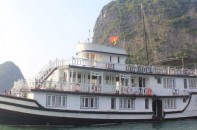 Halong Legacy Cruise offers a one-of-a-kind experience aboard a traditional oriental-style boat. Our crews provide you with first-class service throughout the length of your journey. That makes your vacation a truly unique and unforgettable experience.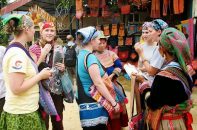 You will get picked up at your hotel and then transfer to Hanoi Railway station for your night train journey from Vietnam`s capital city to the border town of Lao Cai.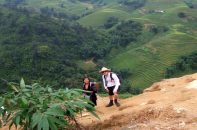 SA PA (Medium trekking) 3 days – 2 nights by bus 1 night sleep in hotel and 1 night sleep at homestay Sapa tour by bus includes 2 nights in Sapa, 1 night in hotel and 1 night at home stay. For those who expect a little extra comfort, you can upgrade your room or […]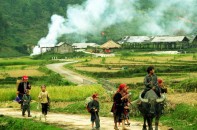 Sapa offers great trekking, kaleidoscope weather, and a diversity culture of minority ethnic groups. This trip provides you a glimpse of local tribes` daily life and opportunities to enjoy the beautiful sights of Sapa